Workplace Occupational Therapist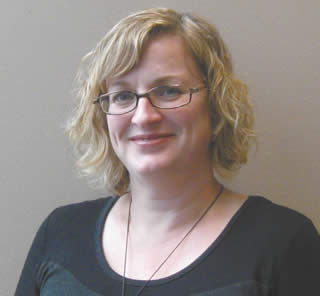 Jacki first joined MP Safety Management in 2000 and was actively involved with many of our key customers, such as Summit Health Care Group and Metcash Trading. In 2004 Jacki moved to Melbourne.
In 2005, due to MP Safety Management's increasing workload with Seacare, MP Safety Management expanded to Melbourne and were lucky to get Jacki back onboard.
Jacki has completed a Masters of Health Science. Some of her previous experience has involved care needs assessments, medico legal assessments, and housing needs project for disabled residents. Jacki's ability to form close employer relationships and manage early intervention of injuries results in fantastic return to work rates.
Some of Jacki's main interests are ergonomics, ADL, housing adaptations and specialist equipment assessments, moving and handling of people, and complex hospital discharge planning.
e:  This email address is being protected from spambots. You need JavaScript enabled to view it.
m: 0409 442 479
Qualifications
Occupational Therapist/OHS Consultant
B.App.Sc. (OT) Cumberland College of Health Sciences
Grad. Dip. Safety Sc University of NSW
Master of Health Science (OT) University of Sydney